Sojourner Truth House is sponsored by the Poor Handmaids of Jesus Christ, an international Congregation of women religious, who have been part of education and health care in the United States since August of 1868. To learn more about our sponsoring community and its origins click here: www.poorhandmaids.org
Blessed Mary Catherine Kasper, founded the Poor Handmaids of Jesus Christ in the little village of Dernbach, Germany in 1851.
Here is a side by side reflection of Blessed Mary Catherine Kasper and Sojourner Truth as contemporary women living in the same time engaged in the same ministry.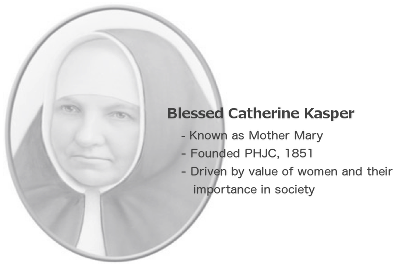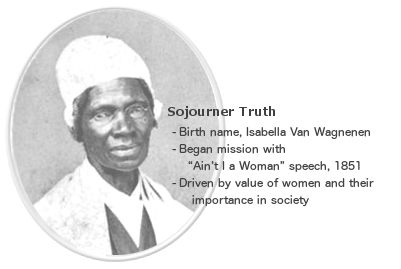 Inspiration for Our Name
Catherine Kasper sought out the poor of her village, inspired women to follow her and serve the poor. "From the house of Nazareth all our houses must take their beginning. The Holy Family, modest and simple, found a livelihood from the work of their hands." Sojourner Truth became an advocate of women and African American rights and also inspired others to follow her. "If the first woman God ever made was strong enough to turn the world upside down all alone, these women together ought to be able to turn it back and get it right-side up again."
Our Inspiration: Catherine Kasper's concept of service to the poor and Sojourner Truth's awareness of the needs of women.