SOJOURNER TRUTH HOUSE'S BOARD OF DIRECTORS (2022-2023)
Scott Yahne
Chairperson
Michael Gluszewski
Vice-Chairperson
Greg Lee
Secretary
Sharon Morales
Treasurer
DIRECTORS
Tai Adkins
Jodi Allen
Leo Barron
LaToya DuBose
Shontrai Irving
Sr. Annemarie Kampwerth, PHJC
Kathryn Kniola
Roxanne Morton
Margaret Tarchala
Alexis Williams
Candace Williams
SOJOURNER TRUTH HOUSE EXECUTIVE LEADERSHIP TEAM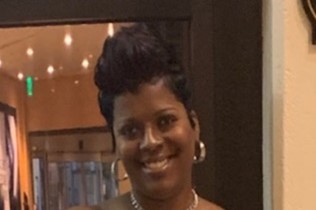 Angela Paul, MSW, MBA, MHRM
Executive Director
acurtis@sojournertruthhouse.org
Angela Paul became the Executive Director of Sojourner Truth House on July 5, 2021. She brings to the role over 20 years of business management experience. A Gary native, she graduated from Wirt Senior High, and served in the United States Army for over 10 years.
She worked for several years in management before she began her career in social services as at Sojourner Truth House in 2014. Prior to taking on the Executive Director position, Angela was the Administrator of Nazareth Home, a ministry of the Poor Handmaids of Jesus Christ caring for medically fragile children.
For over 14 years, Angela has played a prominent role in empowering and advocating for families becoming interdependent members of the community. Her greatest career success has been helping families learn to advocate for their needs and navigate service systems to have those needs met.
Angela holds master's degrees in Social Work, Business Administration, and Human Resource Management, as well as a bachelor's degree in Business Management.
Angela has two wonderful children, Miesha and Freddie, and three handsome grandboys. In her spare time, she enjoys reading, watching movies, and spending time with family and friends.
---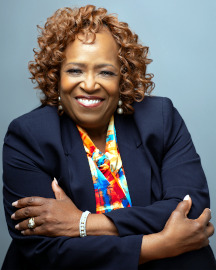 Dr. Pamela Key, LSW MSW
Director, Client Services
PKey@sojournertruthhouse.org
Pamela Key has intensive experience in case management and service planning for children and families. She was recognized in 2016 by the Indiana Attorney General as an advocate for victims of human trafficking and received the Voice for Victims Award. Additionally, she was named the 2017 Region 1 Social Worker of the Year.
Pamela has a Master of Social Work and a Certificate in Nonprofit Management from Indiana University Northwest and recently received her Doctorate in Christian Counseling. She is a self-motivated leader modeling a strong work ethic and teamwork.
For over 13 years, Pamela has liaised with many community organizations, service providers, and outreach ministries serving women and children on behalf of Sojourner Truth House. She has developed numerous programs and conferences to meet the needs of homeless individuals and families, victims of domestic violence, and other vulnerable populations.
Her love for her family and service to others are in her blood. She and her husband, Jimmy, retired as caregivers after 35 years, and now minister to young couples. They have five children and seven grandchildren. They view each day as an opportunity to help someone see Christ through their actions.