Sojourner Truth House will gratefully accept in-kind donations for our clients. Thank you for considering us for your donation!
If you would like to organize a donation drive please contact us, so that we can effectively coordinate the donations being collected. (219) 885-2282.
---
URGENT NEEDS
All-purpose cleaners
Chapstick
Cooking pots and pans
Combs and hairbrushes
Diapers: Size 1, 5, and 6, and Pulls-ups for boys and girls in sizes, 2T, 3T, 4T, and 5T
No Size 3 diapers needed at this time.
Dish Soap
Disposable coffee cups
Full size bedding
Hand soap
Kitchen sponges and Brillo pads
Kleenex
Laundry detergent and fabric softener
Lotion (scented and unscented)
Pads (tampons not needed at this time)
Paper towels
Shampoo and Conditioner (We are currently out of conditioner)
Small appliances specially toasters, microwaves, irons and also ironing boards
Toothpaste, mouthwash and dental floss
Ziplock bags in quart, gallon, and jumbo size.
ON-GOING NEEDS
Adult incontinence briefs
Baby wipes
Bagless vacuums
Bedding sets and sheet sets (Twin, full, and queen size)
Garbage cans (kitchen-size and small waste baskets)
Gym shoes
Lamps (Table & Floor)
Light bulbs (45W & 60W)
Mirrors
Socks (all sizes & types)
Space-saver bags or bed-in-bag packaging
To-go (disposable) coffee cups with lids
---
Five Loaves & Two Fish
Are you a member of an organization, business, or club seeking to make a positive impact in your community? Our Five Loaves and Two Fish Initiative is a special program aimed at addressing the food pantry requirements of Sojourner Truth House. By participating, you and your organization can actively contribute to the community.
Sojourner Truth House's Food Pantry caters to the needs of approximately 700-1000 families each month. As a result, the demand for supplies is higher than ever before, and the pantry is facing the challenge of depleting resources rapidly.
Currently, the most urgent needs include:
Canned fruit
Canned meat (tuna, chicken, salmon, etc.)
Canned pasta
Canned vegetables
Cereal
Hamburger helper
Jelly (no peanut butter)
Macaroni & cheese
Oatmeal
Pancake mix & syrup
Pasta
Pork & beans
Rice
Soup
Spaghetti sauce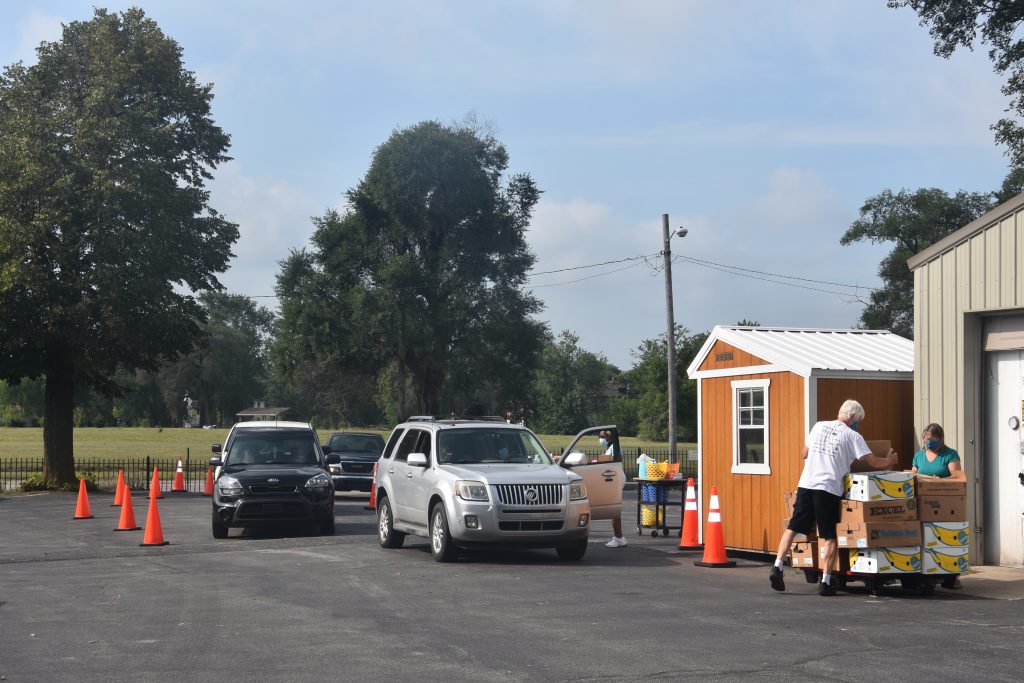 To get started, please fill out the form below, and someone will contact you or call Sharon at 219.789.2222.
---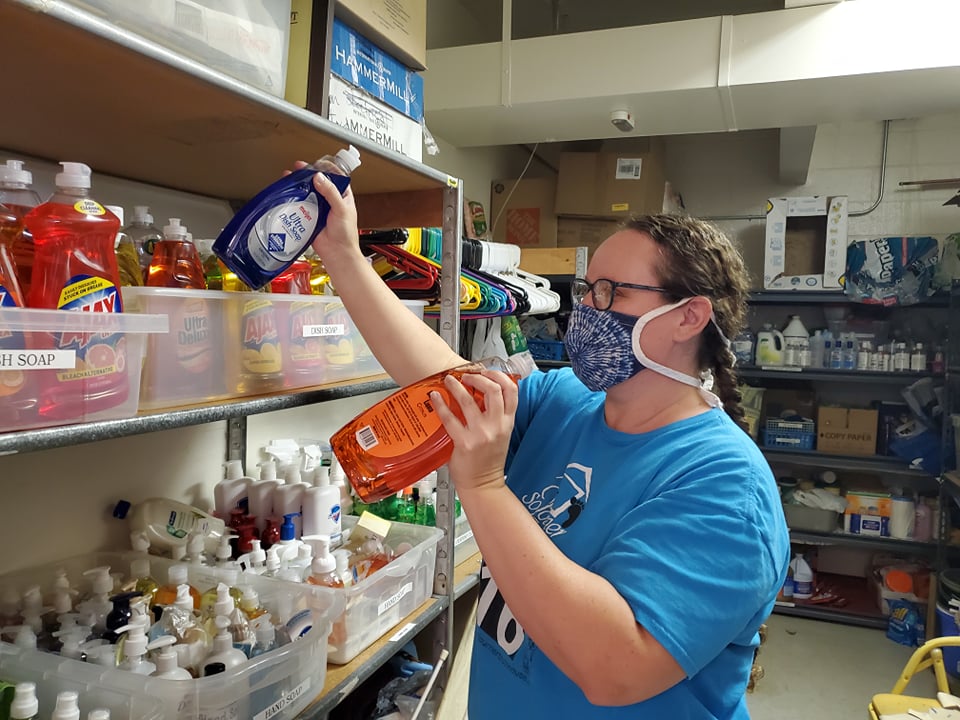 Send Items Directly to Sojourner Truth House from Amazon
We are excited to announce our new Amazon Wish List! It is a meaningful and easy way for you to shop and donate items directly to STH. Simply add items from our list to your cart, and check out – it's that easy.
---
"No Thank You" List
We appreciate all the support we receive from our donors, but we are unable to accept the following items for safety or storage reasons.
Used bunkbeds
Used or opened carseats
Used cribs
Used bassinets
Waterbeds
King & California King mattresses, box springs, and rails
Sofa beds / Convertible sofas
Desks
Entertainment centers
Bookcases and shelves
Appliances over 7 years old
Dishwashers
Exercise equipment
Pianos / Organs
Windows
Doors
Construction materials
Open paint
Tires and automotive parts
Drapes / Curtains
Unframed glass or mirrors
CDs, DVDs, & VHS tapes or players
Figurines or knick knacks
Used books