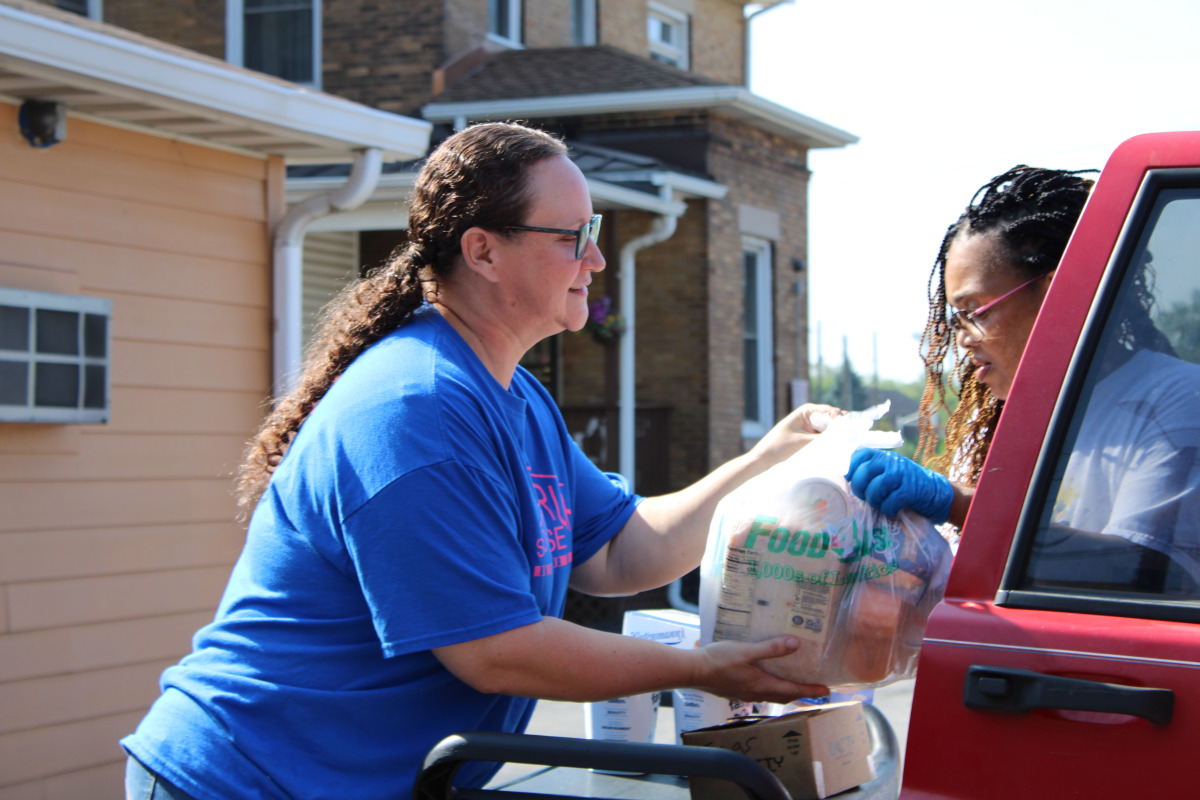 The STH Food Pantry provides emergency food and personal hygiene items to women and families experiencing homelessness and food-insecure residents of the Gary area to help meet their basic needs.
In 2022, STH served 8,559 households (26,355 individuals) in the food pantry, a 26 percent increase over 2021 due to price increases from global supply shortages and inflation. All items distributed through the food pantry are inventoried, packaged, and documented by STH staff and pantry volunteers, who also maintain a database of purchases, weights, and individuals/families served. Nearly 230,000 pounds of food were distributed, at an average cost of $14.52 to provide 13 pounds of food per person per month. Our projected 2023 Food Pantry Program goal is to increase the pounds provided per person from 13 to 15.
Our food pantry is Lake County's largest. Three days a week, we serve an average of 80 households each day. But due to high inflation, we're seeing an increase in hunger and food insecurity in our community. The U.S Census Bureau's Household Pulse Survey for January 2023 showed a six-percent increase in the number of Hoosier households that said they were going hungry, and 50 percent more said they relied on food banks and food pantries to stretch tight budgets. This was evident at STH – we served an average of 713 families each month in 2022 compared to 524 in 2021.
---
3 WAYS YOU CAN HELP!
DONATE
By contributing to this vital community resource, you're helping to combat hunger and food insecurity, ensuring that vulnerable individuals and families have access to nutritious meals. Your support allows Sojourner Truth House to ensure that the pantry has quality food and a well-rounded diet available.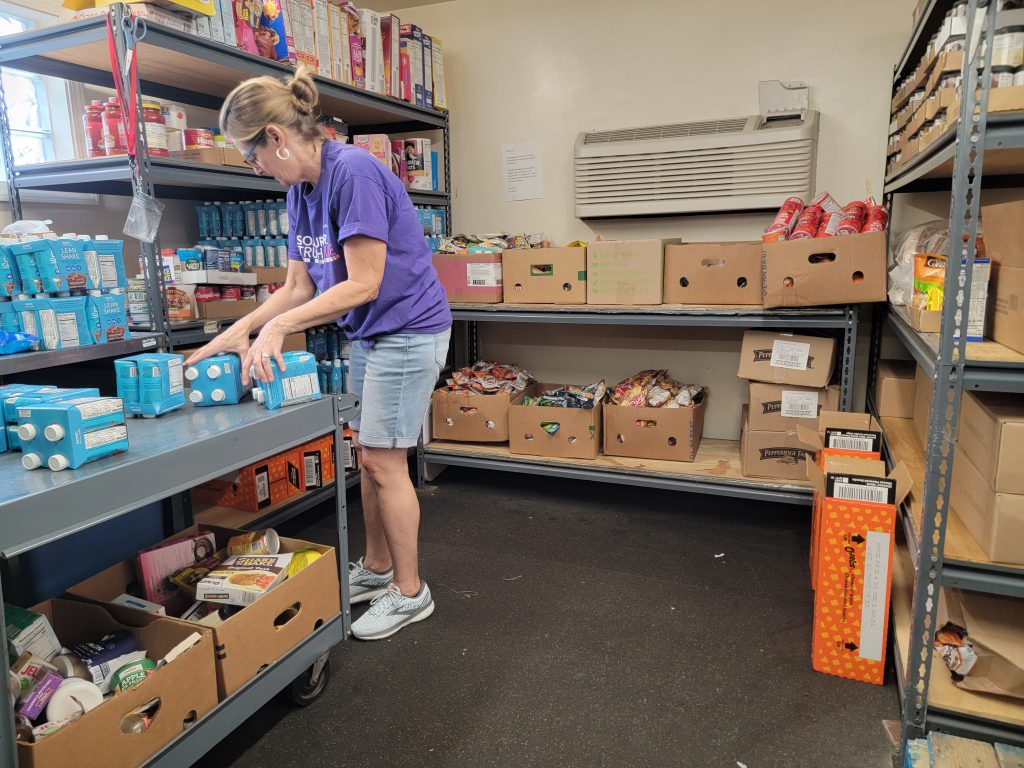 ---
5 LOAVES & 2 FISH FOOD DRIVE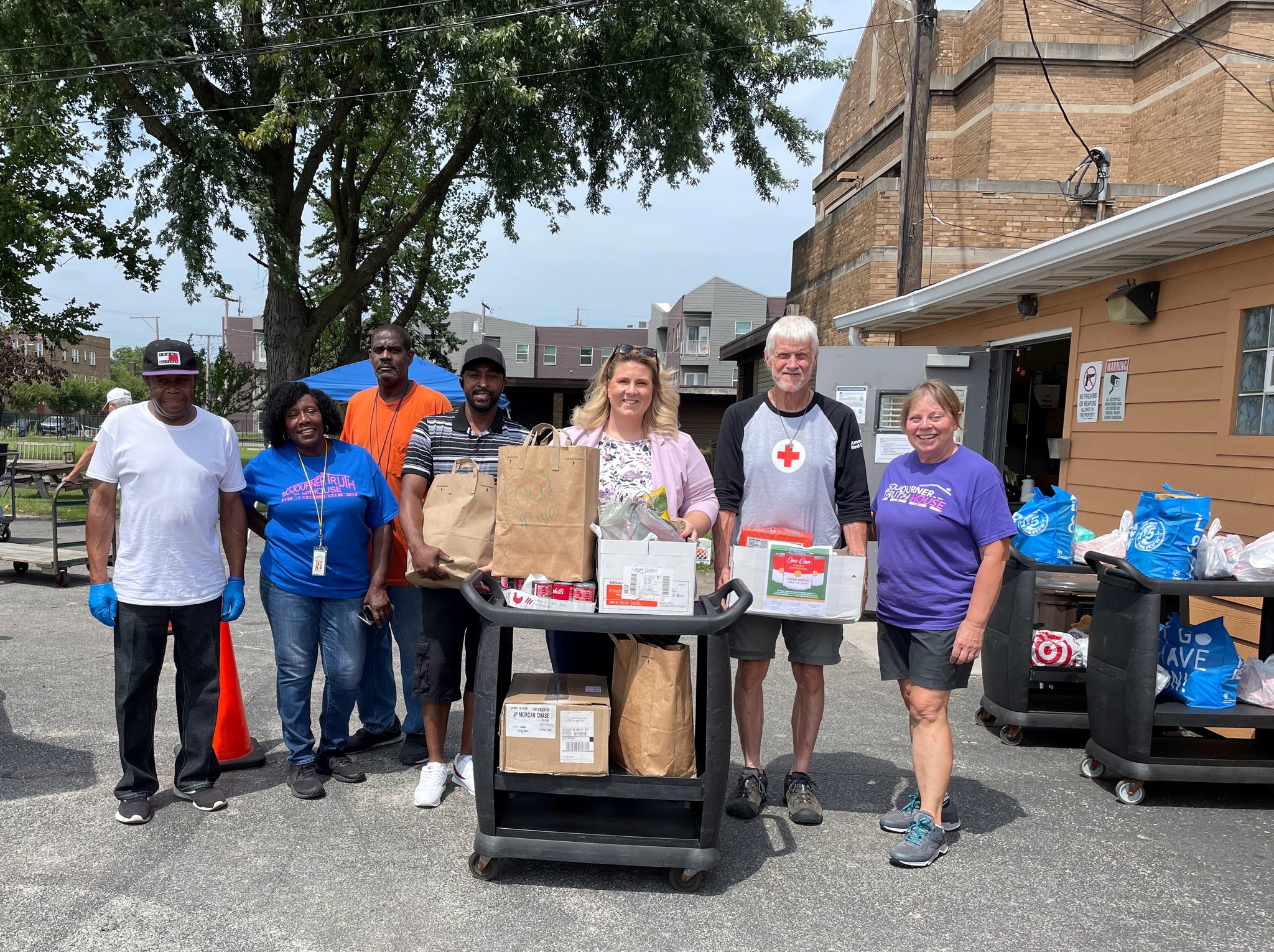 Our food drives are more than just an event; they're a commitment to fostering compassion and solidarity. By holding a food drive, you can help ensure that vulnerable individuals and families have access to the nourishment they need. Whether you're an individual, a community group, or a local business, there's a role for everyone in our food drive family.
To ensure that we have food regularly coming through the pantry, we ask that you schedule when you'd like to drop off food. Currently, we are only accepting one food drive delivery per week.
---
VOLUNTEER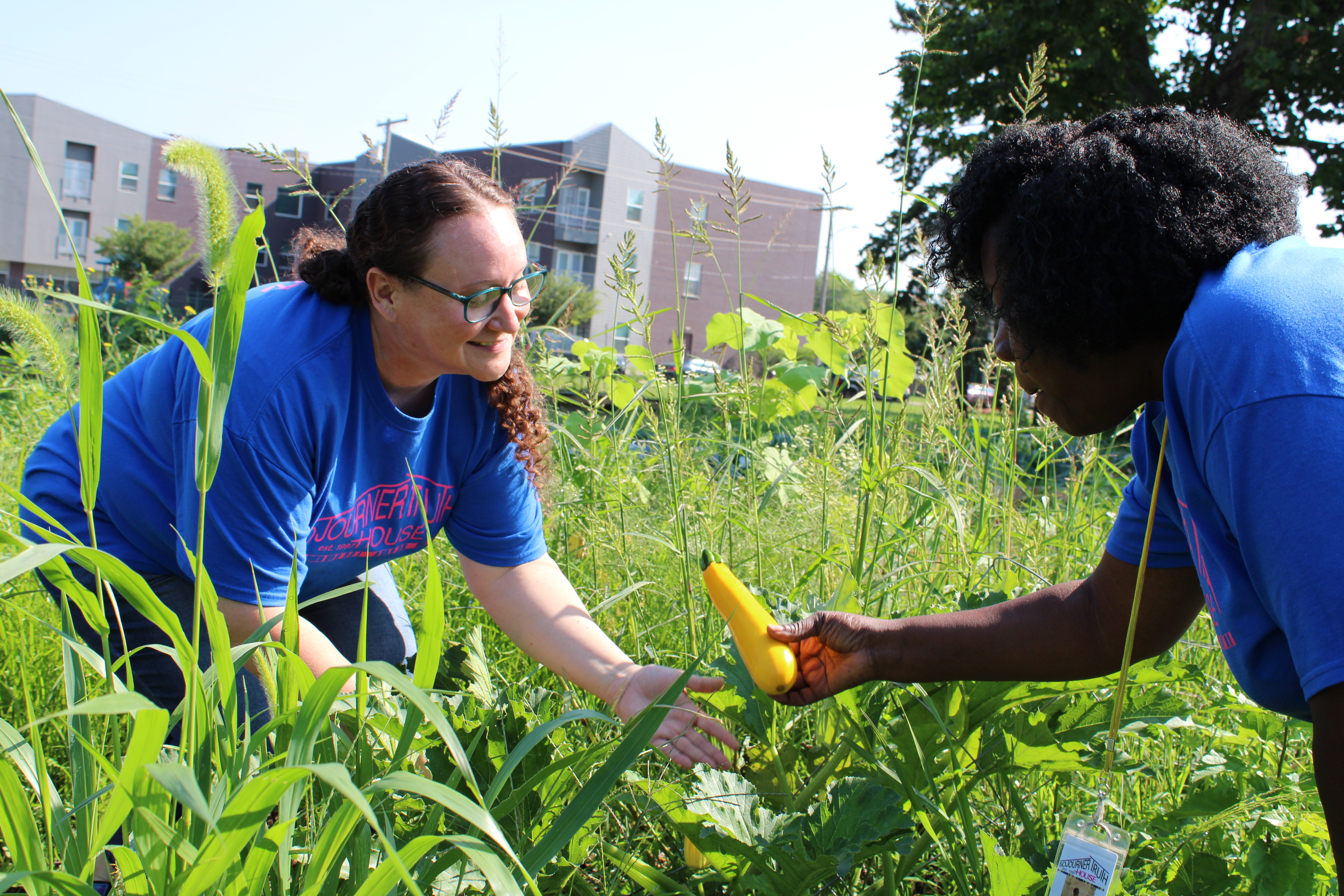 You can volunteer in our pantry in many different ways – tending to our garden, organizing clothes and household items, weighing food, assembling and packaging food, and more. We are always looking for new volunteers, whether you are with a group or it's just yourself. By lending your time and compassion, you can help us fulfill our mission of providing essential food assistance to those facing adversity.